Tour stops
About this stop
Location: College of Medicine Lobby
Artist: James "Jim" Lard, Carlisle, Pa.
Year: 2017
Medium: Charred western red cedar, clay, cast aluminum, 3D-printed PLA plastic, steel wire

Ted Prescott and James Lard organized their complementary pieces around the Fibonacci spiral, which occurs throughout nature and art. The sculptures embody different "states" that relate to the College of Medicine: raw and defined, the natural and civilized, chaos and order, two different points in time, diversity and unity or illness and health.
The forms on the east wall have been grouped to suggest "families," a concept that figures prominently in education and medicine. The forms on the west wall have each been touched by fire, which unifies them with a reflective radiance and sheen, creating an ordered beauty.
Hear Prescott and Lard discuss their work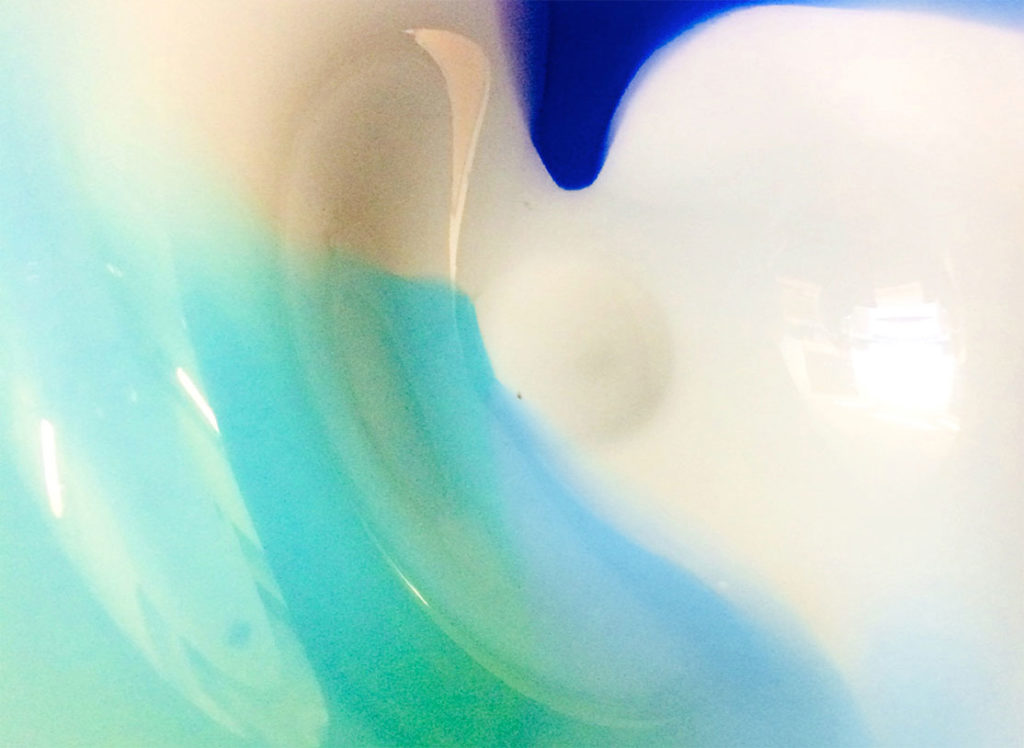 Finding the next stop
Note: Visitors must travel outdoors to view this piece. To stay indoors, proceed instead to Stop 12: Osseous.
To reach Stop 11, exit through the sliding glass doors in the College of Medicine lobby. Turn left and follow the path across Campus Drive. After crossing the road, turn left and continue on the path until the next intersection. Make a right and continue onward. The University Fitness and Conference Center entrance will be located on the left. The next piece, "Aurora Breeze," is behind the information desk.
Explore Stop 11: Aurora Breeze