Tour stops
About this stop
Location: Harrell Health Sciences Library (second floor)
Artist: Erica Harney, Philadelphia, Pa.
Year: 2019
Medium: Acrylic on canvas and wall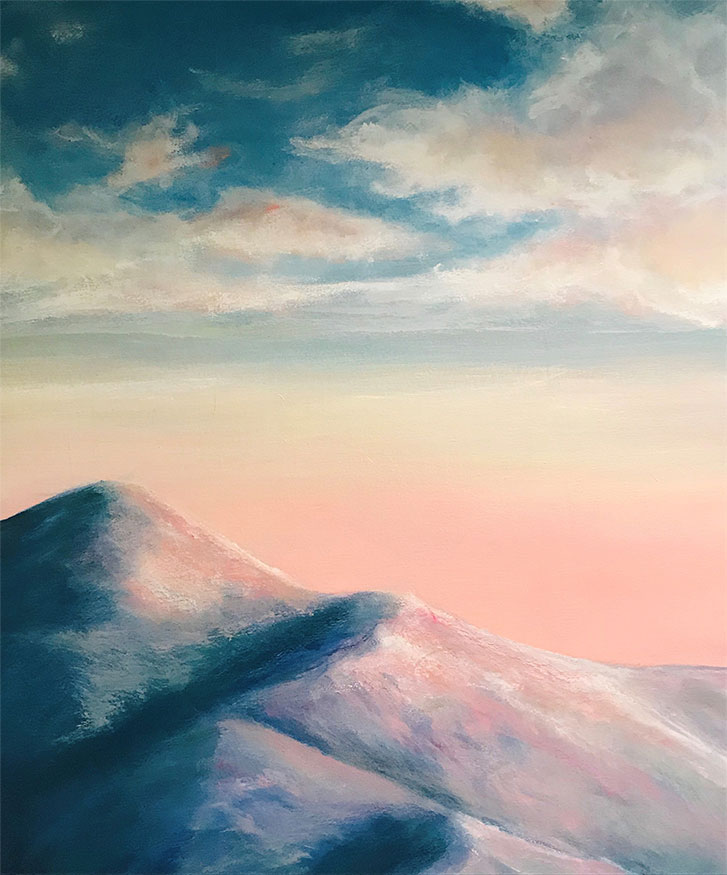 From the artist, Erica Harney:
"Reverie is a multi-phase painting, which is a combination of paintings on canvas over a mural that I painted directly on the wall.
"I started the paintings in the summer of 2019 and I did the wall section here on site in August 2019, over the span of about four days.
"This was a collaboration with some of the students, and we talked about what was important to them being a relective, meditative, mindful installation that also incorporated the elements of the space around it relating to the artwork that is nearby."
Hear Erica Harney describe her work

Finding the next stop
Return to the first floor of the library and exit through the doors to go outside. Once outside, turn left to enter the hospital. After the automatic doors, turn left. The final pieces in the art tour, the "Staff Portraits" gallery, will be on the right wall.
Explore Stop 14: Staff Portraits