Tour stops
About this stop
Location: Harrell Health Sciences Library
Artist: Kate Kaman and Joel Erland, Germantown, Pa.
Year: 2016
Medium: Cast aluminum

From the artists, Kate Kaman and Joel Erland:
"Bone tissue, or osseous tissue, is the major structural and supportive connective tissue of the body. Its complex organic geometries are both beautiful and strong. Our artistic concept was to make what is usually only visible under the microscope visible to all users of Harrell Health Sciences Library.
"The fabrication process began with a detailed three-dimensional laser scan of actual bone tissue. This file was then CNC-milled into hundreds of foam sections. The foam pieces were sand cast in molten aluminum, and the resulting aluminum pieces were welded together and finished with a powder coating."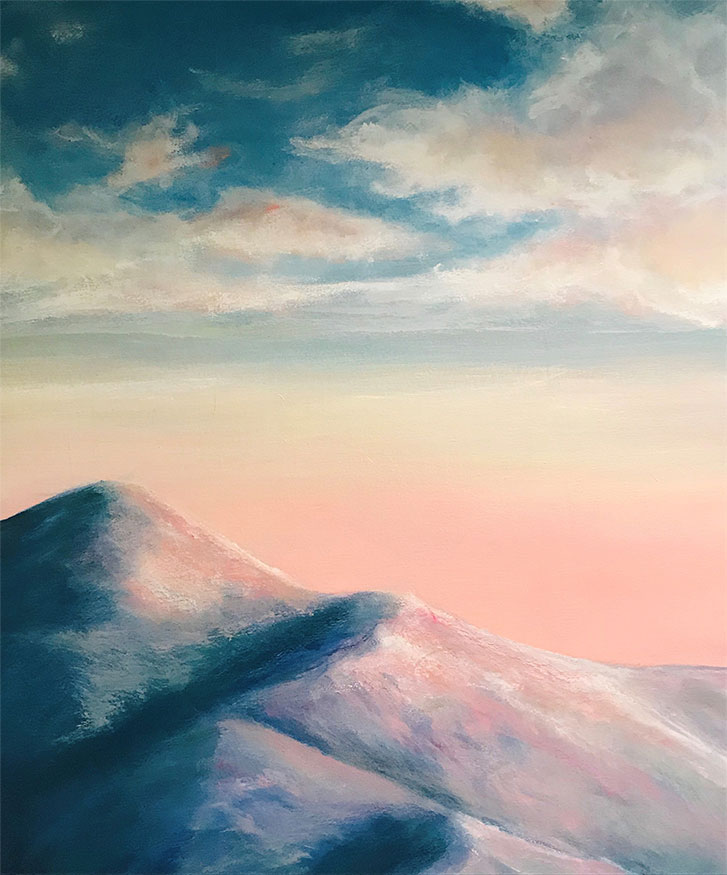 Finding the next stop
Note: This piece is located in a quiet study area. Please remain quiet while observing the artwork.
Continue through the library. There will be a stairway before going outside. Take this staircase up to the second floor or, for elevator access, ask a librarian. The next piece, "Reverie," will be in a study room on the right.