Stop 8: Beneath the Surface
Tour stops
About this stop
Location: Junker Auditorium Corridor
Artist: Stacy Hortner, Allentown, Pa.
Year: 2016
Medium: Mixed media fiber art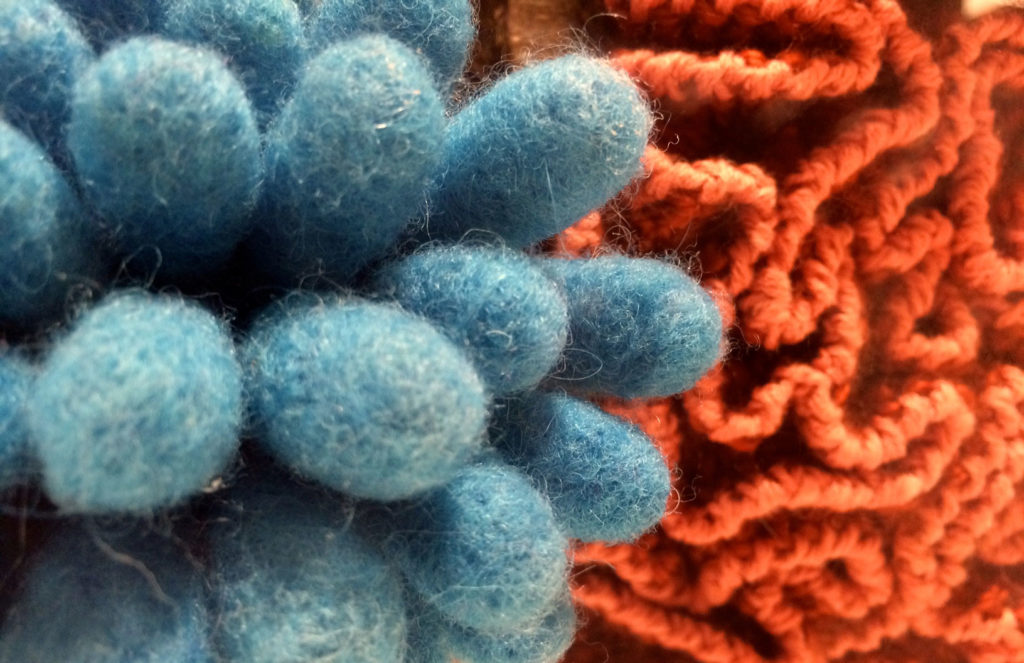 From the artist, Stacy Hortner:
"My intention was to present a natural world of beauty, complexity and diversity.
"I made a three-layer base, quilted the layers together and bound the edges. I made each of the coral reef elements, most of which represent real creatures.
"The ground is quilted and the elements were constructed using a multitude of fiber-arts techniques."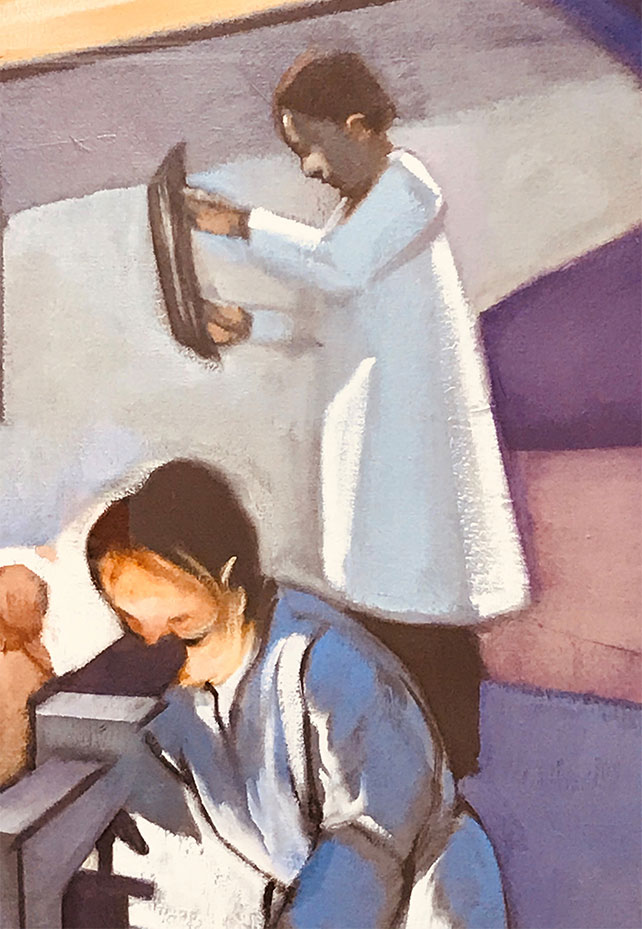 Finding the next stop
Take the North Elevators to the first floor. Turn right and look for a sign on the left for Penn State College of Medicine. Follow the College of Medicine signs. The next pieces, "Healing in Art," will be visible on the left. There are two sets – one before coming to the library and one after passing the library.
Explore Stop 9: Healing in Art